Entertainment
How to Watch the 2020 Tokyo Olympic Opening Ceremony Tomorrow Morning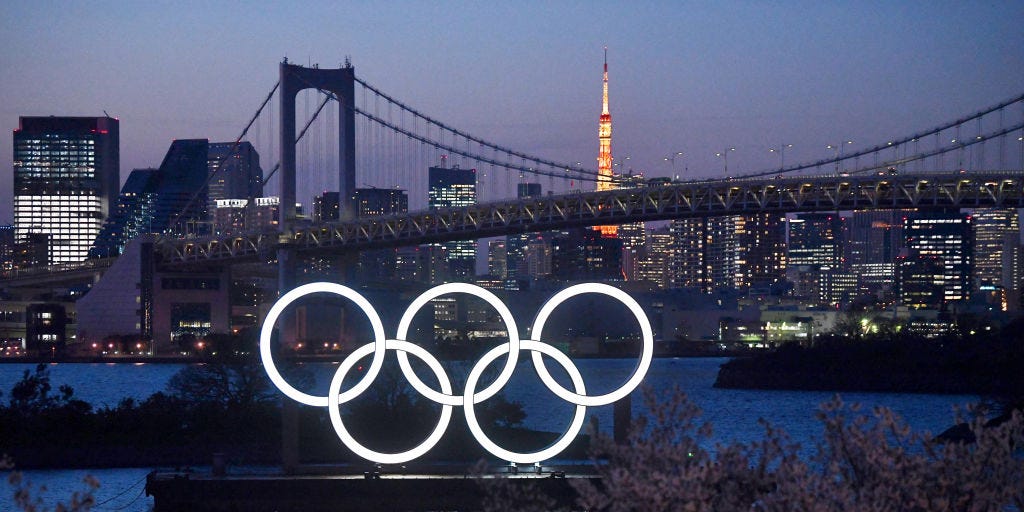 Just like how some people watch the Super Bowl for the commercials, I watch the Olympics for the Opening Ceremony. Before I decide what obscure sport I'm going to be obsessed with for the next couple of weeks, it is absolutely essential that I take in some gorgeous performances and peep all the world's best athletes in their cute little outfits for the Parade of Nations. Now, either I've really lost my grip on time as a concept or the Summer Olympics came out of nowhere, but here's everything you need to know about the 2020 Olympic Ceremony in Tokyo. It's really happening, finally!!
Unfortunately, the Opening Ceremony is going to look a little different this year. It will be more low-key in order to keep everyone safe and healthy. But that doesn't mean it isn't worth watching for the history and the pageantry of it all, amirite?
What time is the Olympic Opening Ceremony?
Break out the mimosas and cold brew. Thanks to Japan time, the Opening Ceremony is happening at 7 a.m. EST on Friday, July 23—and just to give other coasts some love, that's 4 a.m. PST and 11 a.m. GMT.
That said, NBC is re-broadcasting the Opening Ceremony for primetime TV at 7:30 p.m. EST, so you don't have to make it an early brunch if you're not that excited and just want to put it on in the background. (Or if you want to plan a Friday night Olympics kick off party! I don't know your life!) Just like…maybe stay off of social media if you don't want "spoilers" or anything.
Who is performing at the Opening Ceremony?
Well, no names of performers have been released yet, so there may not be any at all. According to Reuters, the Olympic Opening Ceremony this year will be more "sobering" than celebratory. That's a little disappointing because we've all lived through enough "sobering" events for several lifetimes in the past eighteen months—but since the Olympics are taking place in the middle (it is, unfortunately, still the middle) of a global pandemic that is probably a wise tone.
"Nevertheless [it'll feature] beautiful Japanese aesthetics," executive producer Marco Balich told Reuters. "Very Japanese but also in sync with the sentiment of today, the reality."
How do I watch the Opening Ceremony?
If you have basic cable, premium cable, or a cord-cutting streaming service like Hulu Live and/or Sling, simply tune in to NBC or NBC Sports…or CNBC, USA Network, the Olympic Channel, the Golf Channel for some reason, and Telemundo Deportes.
You can also use the Peacock app to watch the Olympics live and on delay/demand. Finally, there's the NBC app as well as the NBC Sports app. Should someone tell them they have too many apps? You can also just crack open a laptop or tablet and go to "NBCOlympics.com" on a browser if you hate apps for some reason. You want choices? You got 'em. Let the games begin.
This content is created and maintained by a third party, and imported onto this page to help users provide their email addresses. You may be able to find more information about this and similar content at piano.io
Most Related Links :
reliableuk Governmental News Finance News