Automobile
No License Insurance in Texas: Everything You Need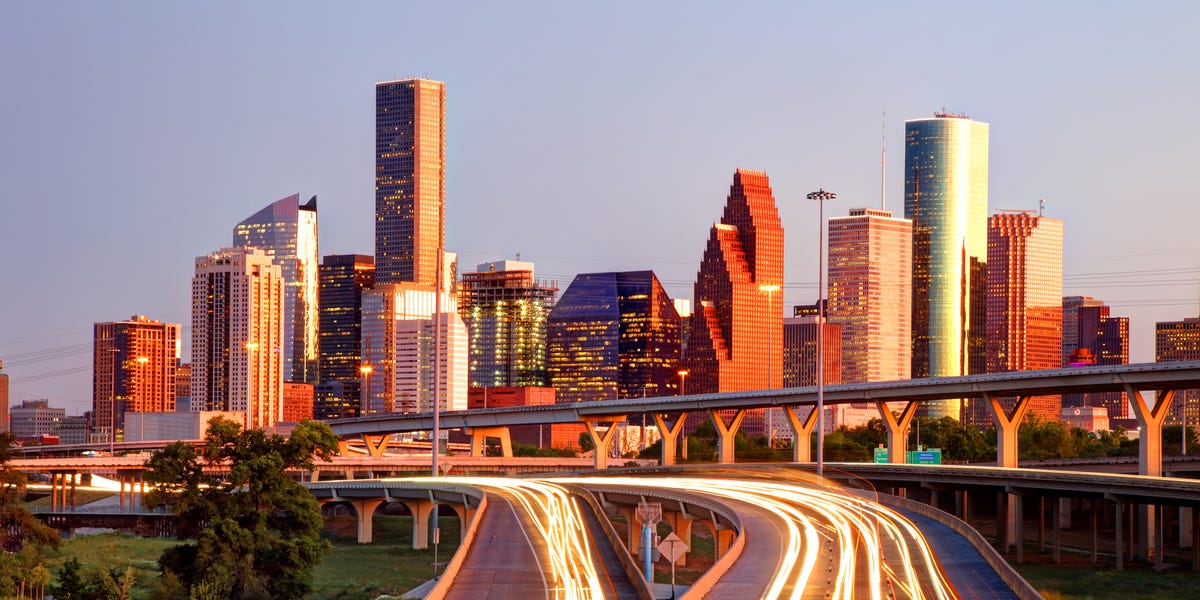 DenisTangneyJrGetty Images
Do you need information about no license insurance in Texas? In certain scenarios, you may want to purchase car insurance even if you don't have a valid state driver's license. Here's what you should know about buying an auto policy without a current Texas license. As always, get quotes from several insurance companies to find the best rates.
Why Buy Auto Insurance with No License
If you own a car that you will allow someone else to drive, such as a member of your household or someone who works for you, you will need auto insurance, even if you do not have a license. The Zebra recommends buying an auto policy with that person listed as the primary driver. You would also appear on the policy as an excluded driver, which means you would not be covered if you drove the car and an accident occurred.
Adolescents who have a learner's permit and do not have coverage under a parent's policy must have auto insurance while learning to drive according to Policy Genius. Teens in this situation may have to buy an individual car insurance policy before they get a license to fulfill Texas learner's permit requirements. You may be able to offset the cost by signing up for a joint policy with your teen as an unlicensed driver.
ValuePenguin notes that you might also need no-license auto insurance in Texas if you cannot drive because of your age or disability status. If you have a personal driver and no license, you will need a car policy that covers your chauffeur.
You might own a car but temporarily be unable to drive. In this case, you should maintain at least liability insurance on the vehicle, even without a license. Otherwise, you may jeopardize your Texas vehicle registration. You can also look into a special policy known as "parked car insurance" for this purpose.
According to Insurify, it's also common for those who own classic or collectible cars to insure the vehicles even if they don't drive. For example, a comprehensive policy would protect this investment against theft, extreme weather, or vandalism.
How To Buy No License Auto Insurance in Texas
While you don't need a license to buy auto insurance, you do have to name a primary driver on your policy. Generally, this should be the person who will use your vehicle the most, whether that's a hired driver or a family member. Any driver can be listed as a primary driver on your insurance policy as long as he or she has a valid Texas license. This person does not necessarily have to live in your home to qualify.
When you shop around for quotes for this type of policy, you will need to provide your primary driver's personal information, including the driver's license number. Insurance companies use the person's driving record to calculate rates based on the risk of an accident or claim. If you wish, you can also name secondary drivers, and will also need to provide personal data for these individuals.
The Zebra recommends using an independent agent in your area to shop around for policies. These individuals may be familiar with companies that offer no-license auto insurance and the rules about these policies in Texas. While few large national insurance companies offer this type of policy, you may have better luck with a local or regional auto coverage provider.
In some cases, you may need a state-issued ID card to obtain a policy, even without a license. You must be transparent about your driver's license status when shopping for car insurance. The insurance company will not issue a policy without pulling a motor vehicle report for the primary driver. If they do happen to give you a policy without a license, they may revoke it when they realize you cannot drive legally in Texas.
If you have difficulty finding an insurance company that will issue a policy without a license, consider adding your primary driver as a co-owner or co-registrant to your vehicle. ValuePenguin notes that some insurers may have an ownership requirement. Usually, you just have to go to your local Department of Motor Vehicles, pay a fee, and fill out a form to add someone else to your Texas auto registration.
Keep in mind that if you appear on the policy only as an excluded driver and you have an accident with the vehicle, the company will not cover your claim. This can result in significant personal financial loss, especially if the collision involves serious injuries or property damage.
If you decide to get a Texas driver's license in the future, simply contact the insurance company and ask them to add you as a driver to your policy. You will have to provide your driver's license number and your rates may change, especially if you have a checkered or nonexistent driving history.
Insurance Coverage with a Suspended License
If you are serving a license suspension, you have special considerations when it comes to auto insurance. In Texas, you must purchase a special policy called SR-22 insurance to qualify for license reinstatement. According to Insurify, you may need an SR-22 to drive legally if:
You drove your car while your license was suspended.
You got several traffic tickets within just a few months.
You caused an auto accident while driving without insurance.
You have been arrested for driving under the influence of drugs or alcohol.
With this policy, the insurance company must provide an SR-22 document to the state so you can prove that you have minimum coverage. Some insurers may decline to do so because of the risk level involved, which can make it tough to find affordable coverage.
Regardless of your reason for seeking insurance coverage without a Texas driver's license, these strategies can help you find an auto policy that protects your finances and meets your specific insurance needs.
Sources:
Cheap Car Insurance with No License
How to Get Car Insurance With No License
Can you get car insurance without a license?
Car Insurance with No License: Is It Possible?
We Find Future Collectibles for Less Than $20,000: Window Shop with Car and Driver
This content is created and maintained by a third party, and imported onto this page to help users provide their email addresses. You may be able to find more information about this and similar content at piano.io
Most Related Links :
reliableuk Governmental News Finance News