Automobile
Car Insurance in Lancaster, California: Everything You Need to Know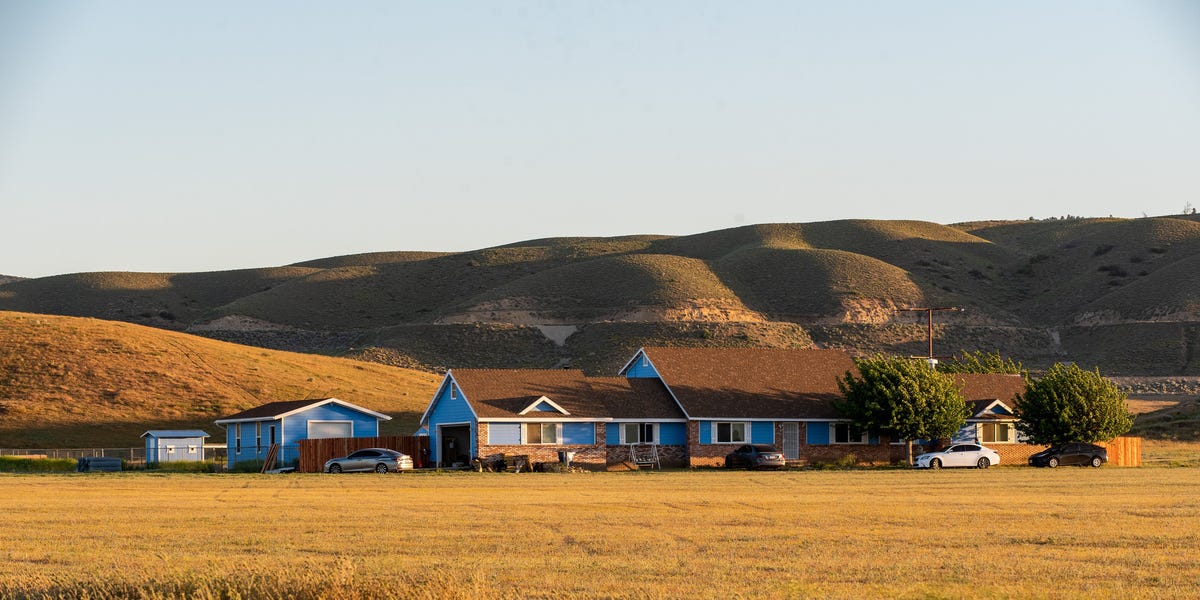 As with most areas, you are required to carry a minimum amount of liability insurance in Lancaster. This is to cover the damages to the other driver if you are found at fault in an accident. In Lancaster, the minimum required coverage includes:
$15,000 bodily injury per person
$30,000 bodily injury per accident
$5000 property damage per accident
Coverage requirements are minimal and may not provide enough if you are in a severe accident, in an accident with multiple vehicles, or cause damage to any expensive car. Therefore it is recommended to obtain additional coverage to properly protect yourself.
Car Insurance: Lancaster Rates vs. State + National Averages
On average, Lancaster drivers will pay around $2045 in annual premiums for car insurance. That is more than $100 over the California state average of $1868 and almost $500 more than the national average of $1548.
Lancaster Auto Insurance Costs by Insurer
Five primary insurance carriers offer car insurance to drivers in the city of Lancaster, though there may be other smaller options available. The most popular insurers in the city include:
GEICO: $1407
Mercury: $1533
AAA: $1760
Infinity: $1949
Alliance: $2229
Lancaster Auto Insurance Premiums by Driver Age
Age plays a significant role in the average cost of your annual premiums. In Lancaster, 60-year-olds will see the most affordable rates at around $1830, though 50-year-olds are close behind with averages of around $1838 per year.
SmartFinancial cites lack of driving experience as the main reason why younger drivers will pay more in the city, with teenagers seeing astronomical rates. In fact, teen drivers in Lancaster will pay almost $6000 higher than the national average, with annual premium rates of $7599. Once a driver reaches their 20s, they will see the first big drop of more than $4500 to an average rate of $3031.
After this jump, rates will continue to decrease until a driver reaches their 70s when the average rate will rise to around $2126.
Lancaster Car Insurance Premiums by Gender and Marital Status
As mentioned on Compare.com, other factors that can play a role in annual premium rates are drivers' gender and marital status. Married drivers will pay about $83 less per year than single drivers as they statistically are less likely to file a claim. Divorced drivers will pay the highest average rate of around $2045, though the increase is only about $50 more.
Gender can also have an impact on premium rates, though not a significant one. On average, female drivers will pay more than male drivers, though the difference is only around $4.
Average Lancaster Insurance Rates after a Violation or Accident
According to The Zebra, the best way to keep your rates as low as possible is by keeping your driving record clean. Moving violations, tickets, and at-fault accidents are the quickest way to increase your rates. In some cases, these increases can last for years.
A DUI or reckless driving violation will bring the greatest increase, which is more than $3000 and brings the premium average to up to around $5500. Speeding tickets will also cause your premiums to jump, with an increase of around $800 per year. Average premium rates with a speeding ticket are about $2882.
At-fault accidents can also increase your rates depending on how much the damages are. Damages under $1000 will raise rates to over $2000, and damages over $2000 will increase rates to over $3500.
Lancaster Auto Insurance Premiums by Credit Tier
Studies have shown a correlation between credit score and the prevalence of car insurance claims. Those with lower credit scores will tend to file claims more often and typically higher dollar amounts per year on average. Because of this, some insurance carriers will use a driver credit rating to determine their annual rates. A driver with a very poor credit score may see rates up to $2000 higher than a driver with an excellent score. Even moving up from very poor to fair can normally save drivers around $1000.
Expensive Lancaster Zip Codes
The location of your vehicle will also be factored in by insurance carriers when they quote your annual rate. Higher crime areas and areas with more vehicle traffic are considered higher-risk locations in terms of claims, and the premiums will reflect that risk. Some of the most expensive zip codes in the city of Lancaster are:
Cheaper Lancaster Zip Codes
Lancaster also has areas with less traffic and smaller populations, which often translates into lower annual premiums. The two cheapest zip codes for car insurance in the city are:
List of Insurance Companies in Lancaster
There are many companies to choose from when finding the right insurance for your car coverage. Having various options can help you secure the best rates, get your desired coverage options, and take advantage of discounts you qualify for.
Lancaster has many smaller companies that are more local to the southwest region, including Mercury, Infinity, and Alliance. These smaller companies can help provide you with personalized service as well as great rates.
For military members in Lancaster, USAA is a great option for low rates, though they lack physical locations. Another popular company in the area is Allstate, and while they have higher rates, they also have unique coverages that can't be found with other companies.
No-Fault Insurance in Lancaster Information
Lancaster is in California, which is an at-fault state. This means that the driver found to be at fault for an accident will be responsible for the cost of damages associated with all of those involved in the accident. Being an at-fault state also gives drivers the right to sue for additional damages, above and beyond what they secure from an insurance company.
Check this out if you need additional information, resources, or guidance on car insurance.
Sources:
Car Insurance | caranddriver.com
Lancaster, CA Car Insurance | thezebra.com
What is the Average Cost of Car Insurance in Lancaster? | smartfinancial.com
Lancaster, CA Car Insurance| compare.com
California Minimum Car Insurance: Everything You Need to Know | caranddriver.com
DUIs and Car Insurance: Everything You Need to Know | caranddriver.com
This content is created and maintained by a third party, and imported onto this page to help users provide their email addresses. You may be able to find more information about this and similar content at piano.io
Most Related Links :
reliableuk Governmental News Finance News