Automobile
Car Insurance Connecticut: Everything You Need to Know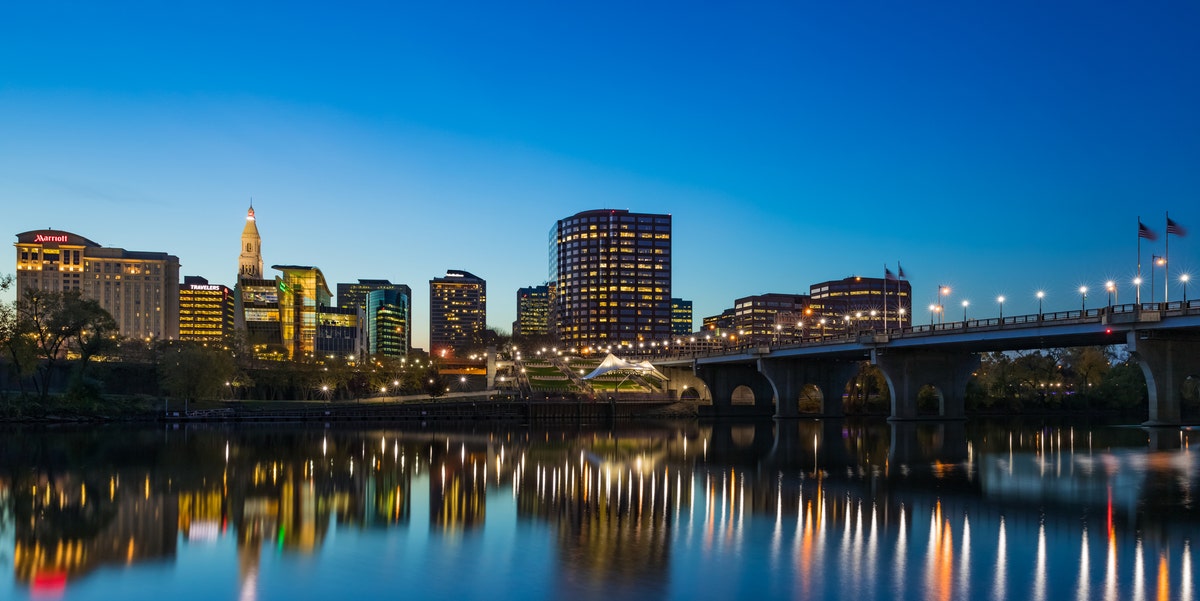 Through the LensGetty Images
Connecticut, similar to most states, requires drivers to carry a specific amount of car insurance to operate a motor vehicle on state roadways. When shopping for car insurance, Connecticut drivers may pay more or less than other drivers in the state depending on their driving record and other personal details.
Connecticut Car Insurance Requirements
If you live in Connecticut, according to Insurify, you're required to provide proof of insurance in the following situations:
The police pull you over for a traffic violation.
You're registering or renewing the registration for your vehicle.
You're in an accident.
Connecticut law mandates minimums for liability and uninsured motorist coverage. Insurify notes that when you purchase a car insurance policy, it should include the following:
Bodily Injury Liability: $25,000 per person/$50,000 per accident
Property Damage Liability: $25,000 per accident
Uninsured/Underinsured Motorist Bodily Injury: $25,000 per person/$50,000 per accident
Connecticut is a fault-based state, meaning that if you cause an accident, you have to pay for repairs to the other driver's vehicle. You also have to pay for their medical care, if needed. In some cases, the fault and damages may be split among each driver accordingly.
According to The Zebra, Connecticut drivers can also add the following types of optional coverage:
Comprehensive
Collision
Loan/Lease Payoff
Medical Payments
Rental Car Reimbursement
Roadside Assistance
How Much Does Car Insurance Cost for Connecticut Drivers?
The Zebra notes that Connecticut drivers pay, on average, $768 for a standard six-month policy. That means the average monthly payment is $128. Connecticut insurance rates are 10 percent higher than the national average. Keep in mind that, as Insurify points out, driving without insurance coverage puts you, your passengers, and other drivers at risk. Connecticut's penalties for driving without insurance include fines, civil penalties, vehicle registration and license suspension, and in some cases, jail time.
Comparing Insurance Quotes for Connecticut Drivers
ValuePenguin suggests that you compare quotes from several companies to get the best price for car insurance. If you're a driver in Connecticut with a clean record and you want to purchase full coverage, here's what you can expect to pay, on average, depending on the provider:
State Farm: $1638 a year/$136 a month
MetLife: $1768 a year/$147 a month
GEICO: $2097 a year/$175 a month
Connecticut drivers with less-than-perfect driving histories can expect to pay higher rates. The following is what select companies will charge, on average, if a driver has a recent speeding ticket on their record:
State Farm: $1794 a year/$150 a month
GEICO: $2097 a year/$175 a month
MetLife: $2175 a year/$181 a month
ValuePenguin reports that if you have a recent accident on your record, you can expect to pay the following rates:
State Farm: $1794 a year/$150 a month
GEICO: $2513 a year/$209 a month
Travelers: $3051 a year/$339 a month
For drivers with a recent DUI, car insurance rates are even higher:
State Farm: $1794 a year/$150 a month
MetLife: $4102 a year/$342 a month
Progressive: $4503 a year/$375 a month
Insurify points out that a DUI doesn't just affect your insurance rates. If you're a Connecticut driver caught driving under the influence, you could face the following consequences:
Two days to six months in jail
$500 to $1000 in fines
A 45-day driver's license suspension
Installation of an interlocking device on your vehicle after the first offense
Another factor that car insurance providers use to calculate your rates is your credit score. Drivers with a poor score are classified as high-risk. Here's what you can expect to pay if you have a poor credit rating:
GEICO: $2097 a year/$175 a month
Travelers: $2152 a year/$179 a month
State Farm: $2361 a year/$197 a month
As ValuePenguin points out, one group that the insurance industry doesn't consider a risk to insure is married drivers. The following is what married drivers in Connecticut are charged for full coverage:
MetLife: $1514 a year/$126 a month
State Farm: $1638 a year/$136 a month
GEICO: $2177 a year/$181 a month
Discounts for Connecticut Drivers
Even if you fall into a high-risk group of drivers, there are several discounts you might qualify for that can help lower your rates. According to Bankrate, these include:
Safety Equipment Discount: If you add an anti-theft device or purchase a new car equipped with the latest safety technology, your insurance company may offer you a discount.
Automatic Payment/Paperless Billing: Many insurance providers offer a discount to customers who set up automated monthly payments or switch from receiving bills in the mail to managing their policies online.
Full Payment Discount: If you're able to pay your policy in full instead of monthly, your provider may be willing to take a percentage off of the total amount.
Defensive Driving Discount: Check your insurance company's website to see if they have a list of approved defensive driving course providers. Most insurance companies will provide a discount for completing an approved course.
Bundling Discount: You can bundle your homeowner's policy with your car insurance policy, or you can bundle multiple vehicles onto the same car insurance policy. Both bundling methods should earn you significant savings.
Good Student Discount: If your teen driver is listed on your policy, they can earn a discount for maintaining a 3.0 GPA or higher. Some companies extend this discount to college students under the age of 25.
Safe Driver Discount: Tracking your driving habits with a telematics device or mobile app can earn you discounts if you drive safely. Some insurance companies also offer discounts if you go a certain amount of time without an accident or filing a claim.
How to Apply for Quotes and Purchase Insurance in Connecticut
Before you start shopping for quotes, Bankrate suggests you have the following documentation on hand:
Your birth certificate
Your Social Security card
Your driver's license
The driver's licenses of anyone else you want to add to the policy
Your vehicle registration
The declaration page for your current insurance provider
Once you apply for a quote online, you should receive it within minutes.
Check this out if you need additional information, resources, or guidance on car insurance.
Sources:
Cheap Connecticut Car Insurance | thezebra.com
Who Has the Cheapest Car Insurance Quotes In Connecticut? | valuepenguin.com
Cheap Auto Insurance Quotes in Connecticut (2021) | insurify.com
Best car insurance in Connecticut for 2021 | bankrate.com
Full Coverage Insurance: Everything You Need to Know | caranddriver.com
DUI Insurance Rates: Everything You Need to Know | caranddriver.com
Car Insurance | caranddriver.com
This content is created and maintained by a third party, and imported onto this page to help users provide their email addresses. You may be able to find more information about this and similar content at piano.io
Most Related Links :
reliableuk Governmental News Finance News