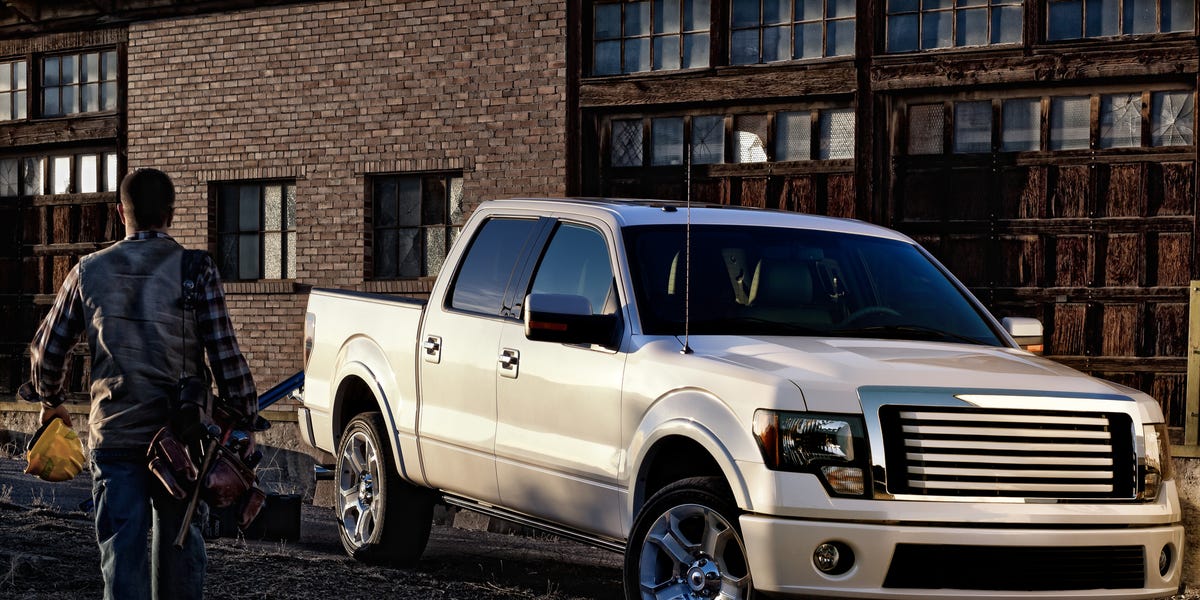 Are trucks cheaper to insure? Before buying a pickup, it makes sense to shop around for an affordable insurance policy. You also want to understand how the cost of truck insurance compares to the cost of coverage on a sedan, van, or SUV.
Factors That Affect the Cost of Pickup Truck Insurance
While every driver and vehicle have unique factors that influence the cost of insurance, most pickup truck drivers pay less for auto coverage than drivers of other vehicles. According to a report from insure.com, these are some of the most common reasons insurance companies charge less for pickup truck insurance than other types of vehicles:
The truck bed, which typically makes up more than 50 percent of the vehicle's size, is usually made from inexpensive and easily repairable sheet metal. Lower repair and replacement costs result in lower insurance premiums.
The heavy-duty nature of pickup trucks often results in less damage and fewer injuries. These factors result in less expensive claims, which also lower insurance rates.
Many pickups are utilitarian work trucks, which cost less to insure than more expensive trims. However, prices on coverage rise as you add more comfort, tech, and power features to your truck.
Pickup trucks are popular in less-populated areas. Insurance tends to be lower in rural communities with low rates of accidents and auto thefts.
Despite these factors, pickup drivers often have to pay more for liability insurance, which covers the costs incurred by other drivers and passengers if the policyholder has an at-fault accident. The size and weight of these trucks mean collisions often cause significant damage and costly injuries.
Trucks vs. Cars: The Breakdown
Finance website The Zebra compared the average six-month premium costs of popular sedans to the cost to insure the most popular pickups for six months. They reported these sedan rates:
These were the average rates for pickups:
Based on these numbers, the researchers note that entry-level trucks cost about the same to insure as mid-level sedans.
Most Affordable Pickup Trucks to Insure
Insure.com gathered data on the new 2020 truck models with the most affordable average insurance coverage. These are the site's pickup picks for drivers who want to save on truck insurance:
The website ranks these trucks as the most affordable 2019 models to insure:
2019 Toyota Tacoma SR, average cost of $1405 per year.
2019 Chevy Colorado, average cost of $1375 per year.
2019 Ford F-150XL, average cost of $1374 per year.
2019 GMC Canyon, average cost of $1369 per year.
2019 Nissan Frontier S, average cost of $1361 per year.
Most Expensive Pickup Trucks to Insure
Insure.com also reported on the most expensive 2020 pickup truck models for insurance coverage:
2020 Dodge RAM 1500 Laramie, which is on the lower end of luxury trucks with an average insurance cost of $2113 per year.
2020 Ford F-250 SD Limited 4WD Turbo Diesel, a towing powerhouse with a high-end cabin and an average insurance cost of $2146 per year.
2020 Dodge RAM 2500 Limited, with a leather interior and advanced safety systems, costs an average of $2149 per year to insure.
2020 Ford F-350 SD Limited, offering impressive horsepower and luxury features at an insurance cost of about $2327 per year.
2020 Ford F-450 SD King Ranch Crew 4WD Turbo Diesel, a fully loaded 1-ton truck that costs an average of $2450 per year to insure.
Factors That Affect the Cost of Truck Insurance
Shop around if you want to lower the amount you pay for pickup truck insurance. Some of the most important factors that affect the coverage quotes you receive include:
The level of coverage you need for your vehicle.
The value of your vehicle.
Your age and level of driving experience.
Your geographic location, with more expensive truck insurance in urban areas.
The make and model of the truck, as well as any specialized equipment.
The average miles you drive.
Your driving history.
Check this out if you need additional information, resources, or guidance on car insurance.
Sources:
Cheapest trucks to insure, most expensive trucks to insure: 2019 models | insure.com
The 5 most and least expensive trucks to insure in 2020 | insure.com
GMC Canyon Features and Specs | caranddriver.com
Tested: 2020 Nissan Frontier Is a Resto Rod | caranddriver.com
2020 Ford Ranger | caranddriver.com
2020 Chevrolet Colorado | caranddriver.com
2020 Ford F-150 | caranddriver.com
Car Insurance for Cars vs. Trucks | thezebra.com
Ford Fiesta ST Features and Specs | caranddriver.com
2021 Nissan Titan | caranddriver.com
2022 Toyota Tundra: What We Know So Far | caranddriver.com
2021 Honda Ridgeline | caranddriver.com
2021 Chevrolet Silverado 1500 | caranddriver.com
2022 Toyota Tacoma | caranddriver.com
2021 GMC Sierra 1500 | caranddriver.com
2021 Mazda 3 | caranddriver.com
2021 Nissan Altima | caranddriver.com
2019 Ford Taurus | caranddriver.com
2020 Chevrolet Sonic | caranddriver.com
2021 Volkswagen Passat | caranddriver.com
2021 Volkswagen Jetta | caranddriver.com
2021 Nissan Versa | caranddriver.com
2018 Ford Focus | caranddriver.com
2020 Ford Fusion | caranddriver.com
2020 RAM 1500 | caranddriver.com
2020 Ford F-250 Is the Quickest Diesel Pickup We've Ever Tested | caranddriver.com
2021 Ram 2500/3500 Big Horn 4×2 Crew Cab 6'4″ Box Features And Specs | caranddriver.com
Car and Driver: Car Insurance | caranddriver.com
What Is Cheap Insurance for Trucks? | caranddriver.com
This content is created and maintained by a third party, and imported onto this page to help users provide their email addresses. You may be able to find more information about this and similar content at piano.io
Most Related Links :
reliableuk Governmental News Finance News